20th Nov, 09 ( Fri )
On friday, 3 of us mean sok yee, ann and I purposely wake up early to have breakfast at SS15, Subang Jaya and also for the Crocs warehouse sales. Yeah!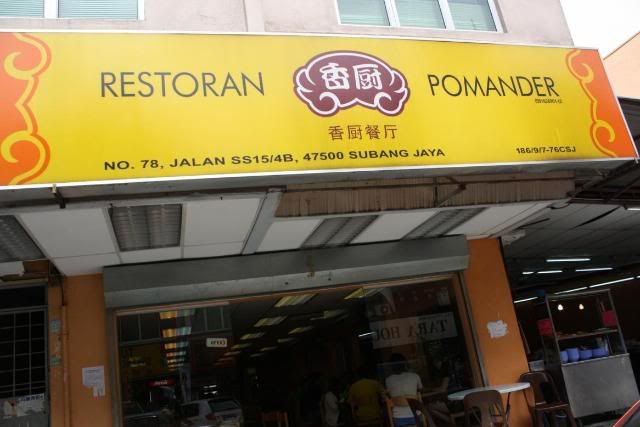 We arrived Pomander around 11am. When i search online, most of the blogger recommended to dine in before lunch time to avoid a very long queue. Ok, we arrived around 11.15am, before lunch time. xD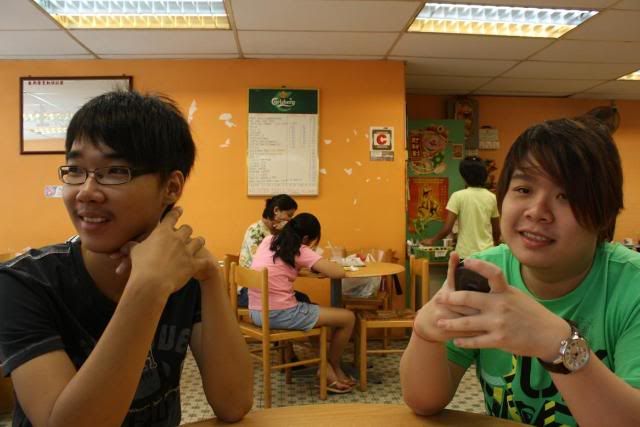 With this 2 fun cheong~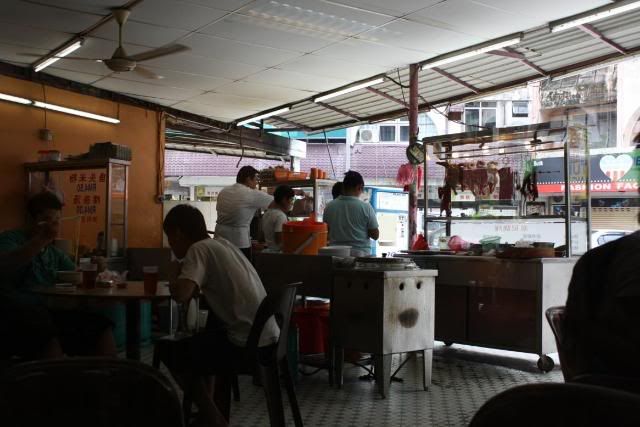 The restaurant has separated into 2 parts which are smoking and non smoking area. And the famous pork noodle stall just beside the restaurant.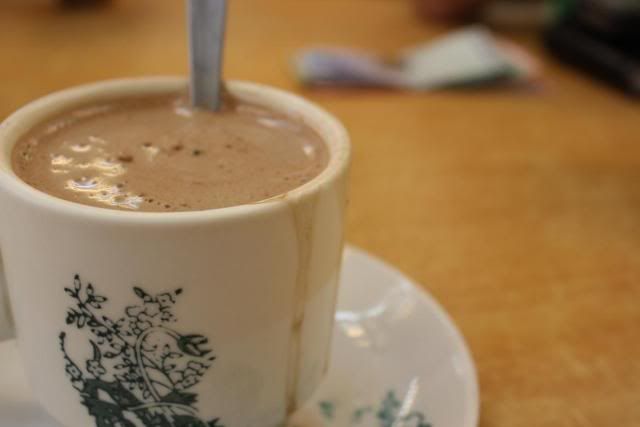 Milo
,
RM 1.50
. What is the best when have a cup of hot milo???
Roti bakar with Kaya
,
RM 1.20
. Yes! Here we go!!! I love the comb0 of milo with roti bakar. Always be my favourite breakfast that i wish to have all the time~!! Roti bakar from Pomander is delicious if you consume immediately as it still hot.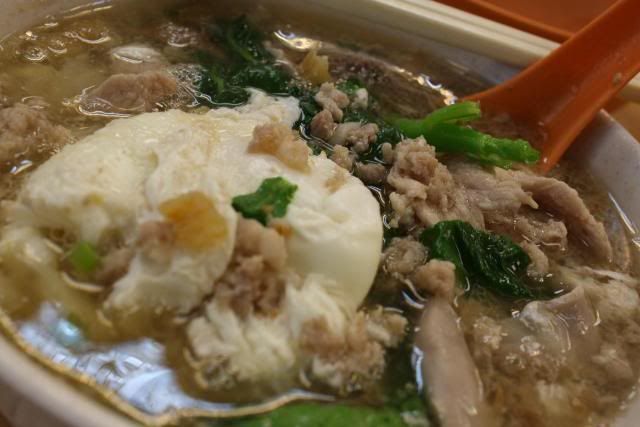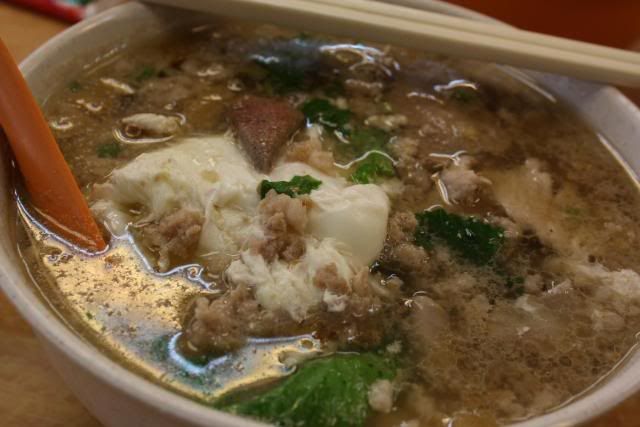 Pork Noodle
,
RM 4.80 for small, RM 5.50 for big
.
We felt that the portion of small and big has not much difference but it's consider large for us~! Wow... look at the noodle~ Full with ingredient~ Minced pork and pork lard~!! A lot!! Yeah! Love it! Add on an egg some more! The soup really nice to drink, a little sweet. Really thumb up for it! And the minced meat seasoned with pepper nicely. The only picky point is we got to wait for at least 15 mins even not much customers as the tauke of the stall cook the noodles immediately. So got to wait to serve. RECOMMENDED!
Then, we proceed to Crocs warehouse sales which also around SS15.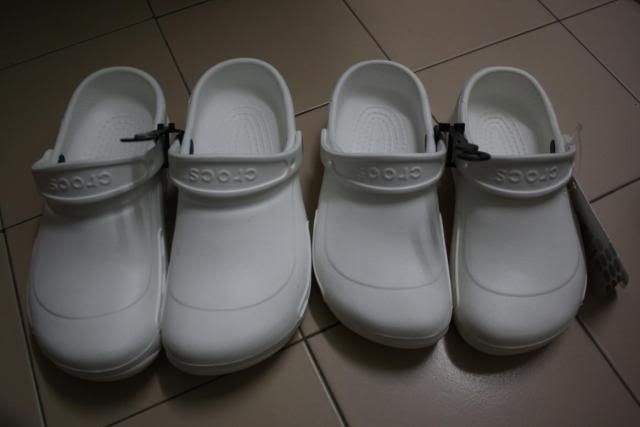 Hehe! Our trophies - RM 70 per each pair. SOk yee and I bought d.. hehe! Happy.. xD
I felt it's cute and worth for the price.. haha!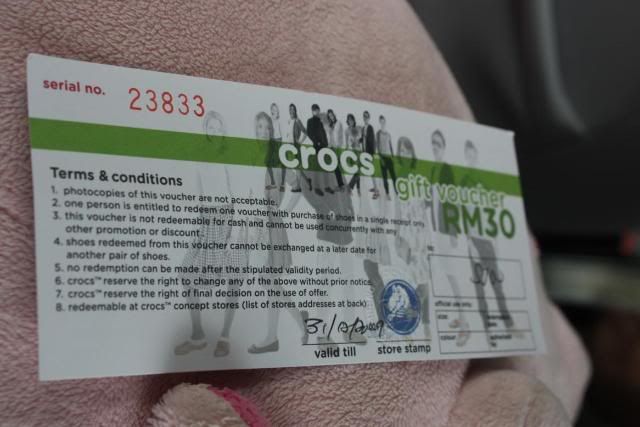 RM 30 we got after purchased RM 140 shoes.